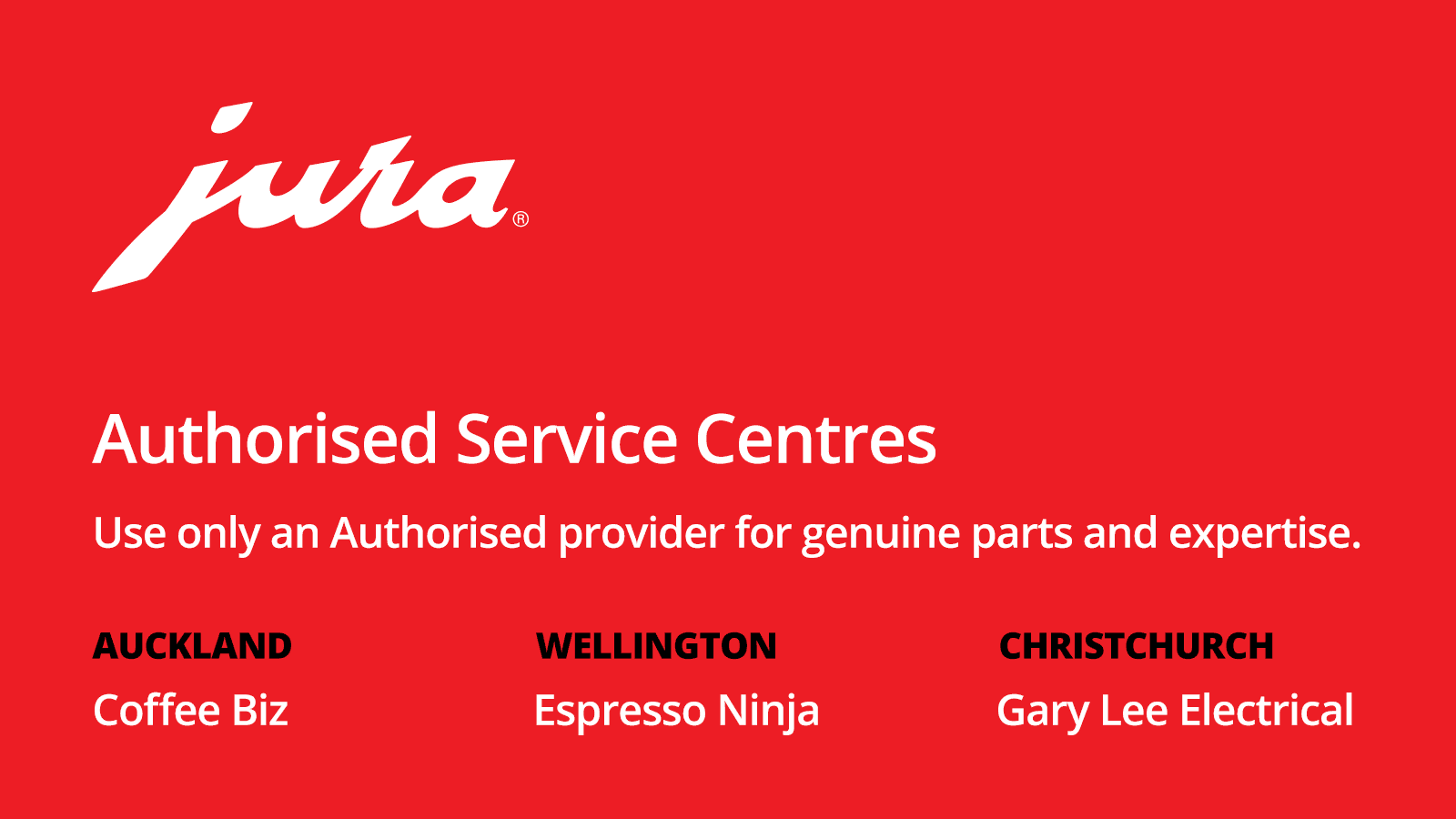 Always choose a Jura Authorised Service Centre when you require servicing; if you're seeking repairs; or for warranty claims.
As of the 1st of January 2018, Coffee Biz NZ Ltd. was appointed as the NZ Authorised Service Provider for JURA coffee machinery.
Coffee Biz have approved Gary Lee Electrical (CH CH) and Espresso Ninja (Wellington) to provide non-warranty repairs and service for JURA machines in these areas.
Therefore, JURA machines outside the warranty period can be sent for service and/or repair to the following JURA repair centres. These approved Service Centres can also be used to 'drop off' JURA machines under warranty.
Note:
Only external parts will be made available to non-authorised repair centres. i.e. drip trays, dump bins, hopper lids, milk frothers etc.
Jura Authorised Service Centres